Leadership & Staff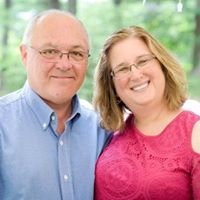 Pastor Bob and his wife Jayne were led by God to Colonial Baptist Church in the Fall of 2016. Bob was serving in the Connecticut Baptist Prison Outreach as Lead Evangelist and was assisting Pastor Gary Santino at Faith Baptist Church in Enfield CT.
Pastor Bob had served in many local churches over the years in bus ministries, music ministries, teaching various Sunday School classes, and assisting with church building projects.
He was asked by Pastor Santino to assist the people at Colonial Baptist Church in 2016 as their current pastor had left the ministry. Bob was called upon to preach on numerous occasions, and in 2017 God impressed upon him and Jayne that He was calling them to CBC. In April of 2017 the members unanimously voted to call Bob as the Senior Pastor of Colonial Baptist Church.
Pastor Bob received his biblical training through West Coast Baptist College in Lancaster, Calif.